Donations
Just For Dogs is an independent charity and depends solely on the support of people and organisations to enable us to carry out the vital work of rescuing and re-homing dogs.
If you'd like to support dog rescues in your local area – like us then there are so many different ways to help. Please contact us to find out more as we really appreciate any help you can give.
Our running costs each year for food, vet bills and heating amount to around £70,000 per year which is a staggering amount to raise and we couldn't do it without your kind support. We take in an alarming number of dogs each year and there are always so many more on the waiting list that just breaks our heart. If you are able to help with any of the following please do get in touch.
Donations of money – no matter how small.
It's always helpful for us to receive 'one off' donations and any money donated is always put to good use with the main beneficiaries being the dogs themselves!
Monthly Direct Debit Scheme
We have many supporters who have signed up to our direct debit scheme, giving us a reliable monthly income which helps us to budget all year round, especially throughout the winter months when heating costs are at their highest and fundraising at its lowest!
If you can commit to donating on a monthly basis (no matter how small) then please fill in the Direct Debit form.
Direct Debit Form
PayPal Donations
You can now donate to Just For Dogs through PayPal, anything you can offer will be greatly appreciated!
We've recently set up a Just Giving page, if you'd prefer to donate through here then please click the link below.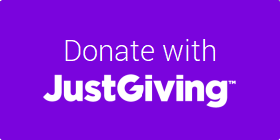 Give as you Live
Raise money for Just For Dogs without it costing you a penny when you shop online. Just 3 simple steps to start donating:
Sign up for Free – It takes seconds to create an account and to choose Just For Dogs as your chosen charity to donate too.
Go Shopping – Find the store you want to shop with on Give as you Live, then click 'shop now' to go to their website.
Raise FREE donations – Once you've shopped, Give as you Live will email to let you know how much you have raised
For more information click here www.giveasyoulive.com
Easy Fundraising
A great way to raise money for Just For Dogs, and other good causes just by shopping online. You don't pay anything extra.
For more information click here www.easyfundraising.org.uk
Raffle & Tombola Prizes
Search your cupboards, drawers, wardrobes garages & man-caves (yes, we know you men are worse than the ladies for hoarding) for any unwanted items and gifts you are obliviously hoarding! Donate them to us in order that we can turn such items into real money by using them on our Tombola stalls that are on-going throughout the year.
Likewise the more expensive gifts we can use as Raffle Prizes.
Annual grand raffle prizes…
If there are any companies or individuals who are in a position to offer a major cash prize or gift – a weekend away, spa day, restaurant voucher, beauty/hairdressing voucher, or similar – for our annual prize draw please do get in touch with us. Our Annual Prize Draw has the potential to raise a huge amount of money but it is only as great as the attraction of the prizes.
Remember:– You can add your name to our list of volunteers who sell raffle tickets on our behalf!
Donations of blankets & food
Blankets – especially fleece blankets as they are cosy & warm and easy to wash and dry.
Single and Double Duvets – are always in use and very popular with some of our dogs – especially the greyhounds.
Donations Of Food – If you pick up a starving dog and make him prosperous, he will not bite you; that is the principal difference between a dog and a man." – Mark Twain
We feed a variable and natural diet and are very grateful for any donations of this kind. The following is a suggested guide only…
Fish – Tinned Sardines or Tuna in oil.
Eggs
Wholemeal Bread
Dry Food – Burns or James Well Beloved
Wet Food – Tinned Chappie (Chicken or Tripe). Butchers Tripe (loaf). Pouches of Nature's Menu or Trays of Nature Diet (Particularly useful for dogs with upset tummies or with a poor appetite).
Bedtime Treats – Bonios, Gravy Bones, Marrow Bones, Shapes, Smackos, Rodeos.
Email Margaret